CULT STYLE tunign commuity from eastern Poland was founded in 2012 by local car enthusiasts. The community was established for the purpose of promotion of tuning, motorsport and Their goal is to spread knowledge of automotive, especially among young people.
Very often this group of young people organizes gatherings in which they show their great cars. Each time, this is an opportunity to show how they have improved their cars, both in terms of stylization and in the domain of engine tuning.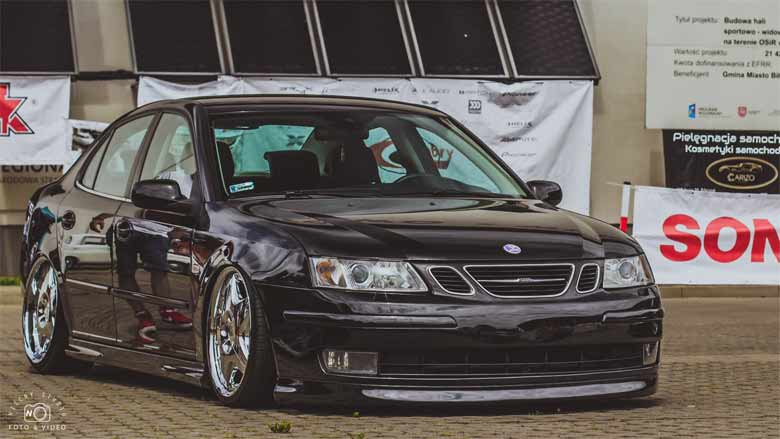 One of their members (Patryk) owns this beautiful Saaba 9-3 with air-ride suspension. For some, this is a great idea – You can still keep the function of the car, but also get mad form if you decide to show it off.
At their last gathering called Cult Style 2018, Patryks Saab was named the best in AIR RIDE Contest.
In vehicles with a factory coilover suspension, part of this system is a steel coil spring that goes over the shock or strut. In an air suspension system, the coil is upgraded to an enclosed flexible rubber membrane, known as an air spring. These air springs can then be inflated and deflated at the touch of a button, allowing for instant adjustability to tune in the qualities mentioned above.