Saab earlier this year re-started production of cars in Trollhattan.
It is a well known Saab 9-3 2.0T Aero (220HP) model., At least for now, that began to be delivered to customers in Sweden over 20 dealers who have entered into contracts Company News. In addition SportSedan versions, News announces two other variants Sport Combi Turbo X will be added to the offer in the second half of 2014. Cabrio will come a little later.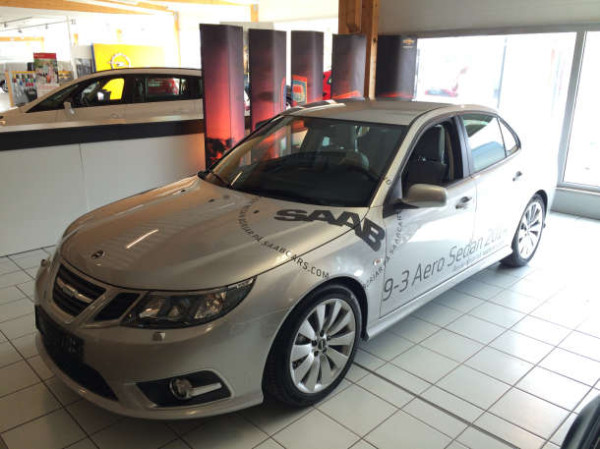 The new owner of Saab, the Swedish company News is owned by National Modern Energy Holdings of Hong Kong, a 22% stake in News in there and the Chinese city of Qingdao. In short, the Chinese Saab out of the abyss of bankruptcy.
The first new Saab 9-3 Aero at the salon in Kronoberg:
9 3 resumed selling Saab 9 3 Aero models in Sweden