Some would say, this is another victim of the GM company… but the thing is a bit more complicated.
However, after the shutdown of the Saab Automobile, GM has practically turned off the Holden brand in Australia. In 2017, production of Holden's last two American exports, the SS and the Caprice PPV, was discontinued. The last Holden to be manufactured in Australia will roll off the production line in Adelaide on Friday. Holden's car assembly line falls silent forever this Friday. But there were plans to keep it running until at least 2025.
And with that, the countryes almost century-old auto-manufacturing industry will officially come to an end. For those who do not know, Holden occupies a special place in Australia's history as the manufacturer of the first all-Australian car.
Also, there remains an interesting link between companies two companies – Saab & Holden. Saab has used a 2.8-litre turbocharged version of the Alloytec V6 engine made at Holden's Fishermans Bend engine building plant in high-end models of itsSaab 9-3 sedan, wagon and cabriolet for a number of years.
The engine manufacturing plant was closed last year. This plant built V6 High Feature V6's for Saab, Buick, Alfa Romeo, Opel and Australian built GM cars. This plant built 1,137, 282 HF V6 engines of this 427,436 were exported. This was a significant development including Saab turbo cars.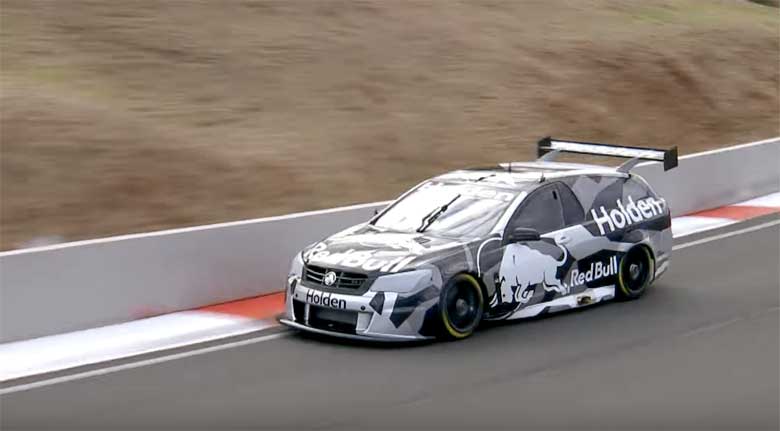 There was close collaboration between Saab AB and Australia to develop a turbo charged engine, there are a few narrow minded that have said that this V 6 engine was crap…but there are enough Saabs V6's on the road that continue to survive and will keep alive the Saab as a brand that is unique.
The 2.8 turbo was only made in Melbourne, not St. Katherines. And Yes, was used to Opel and Vauxhall VXR. SAAB were lead/COE…
Also interesting, if we assume that GM has kept SAAB and Holden, it might be possible that some future performance Saab would be equipped with the last developed Holden engine – TWIN-TUBO HOLDEN 3.6 LITRE V6 ENGINE: Twin Turbochargers • 650BHP • 7,500 max RPM • 0-100km/h 3.4 seconds, top speed TBC… • Formula 1-inspired Fly By Wire electronic throttle control • Air-to-Air Intercoolers • Pneumatic Wastegate control…
See the performance of this engine in practice, this engine is built in Red Bull Holden V6 Twin-Turbo supercar platform:
When you look at this car, you can easily imagine it is future Saab V6 TT Sportcombi…
However, this future is unrealistic.