Tomorrow in Shanghai will be officially presented two new NEVS concepts – EV vehicles based on Saab 9-3 platform.
Some day ago, we saw the real pictures of new NEVS 9-3 Sedan i 9-3x SUV concepts. Today, we have a new photo (actually this is CGI), and it is a picture of the interior of the EV car.
As you can see, and the interior of these concept cars is aslo based on the old Saab model. Yet, There are not only some elements, such as the handlebar lever and the handbrake handle – but, there is a large LED display.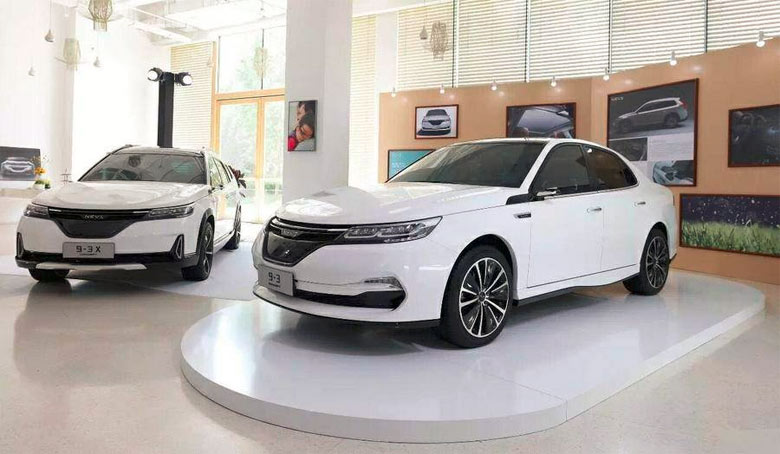 Certainly, the CGI shot does not show the details and a true – realistic picture, but we can notice the layout of the elements in the cabin and dashboard.
Let's wait for tomorrow, and we will see better how these concepts appear in reality.