On the national road No. 16 in the town of Kłódka in the Grudziądz area (Poland) on Sunday (12 May) there was a road incident involving a Volvo truck and a Saab 9-3 Sportcombi. Fortunately, this time it was without any injuries, although the event looked scary.
In one sharp curve, the Saab driver lost control of the vehicle due to the wet road, and then he smash into a Volvo truck that went from the opposite direction.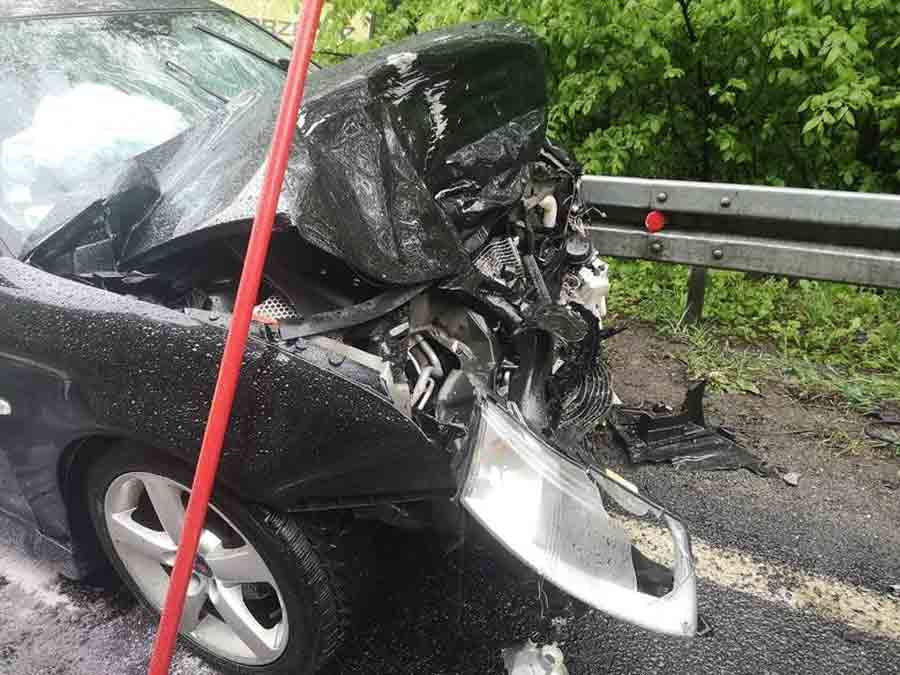 Very quickly, firefighters and ambulance arrived at the scene. The driver of the Saab's car felt bad and was examined on the spot by a team of paramedics from an ambulance. After all, he was not taken to the hospital, no serious injuries were detected.