Four years ago, on this blog, we wrote about a remarkable supertuned Saab 9-5 car belonging to the director of the Saab owners club GB Adrian Summerfield (eDDmaster on uksaabs), and here we are again letting you know about the updates the car owner made on new project car.
Back then, that 9-5 car symbolically bore the E3 badge, now further advanced and empowered at over 500 horsepower – now, new project car bears the E4 mark. For these four years of further development and project work, the owner has been able to add an incredible additional 120 horsepower.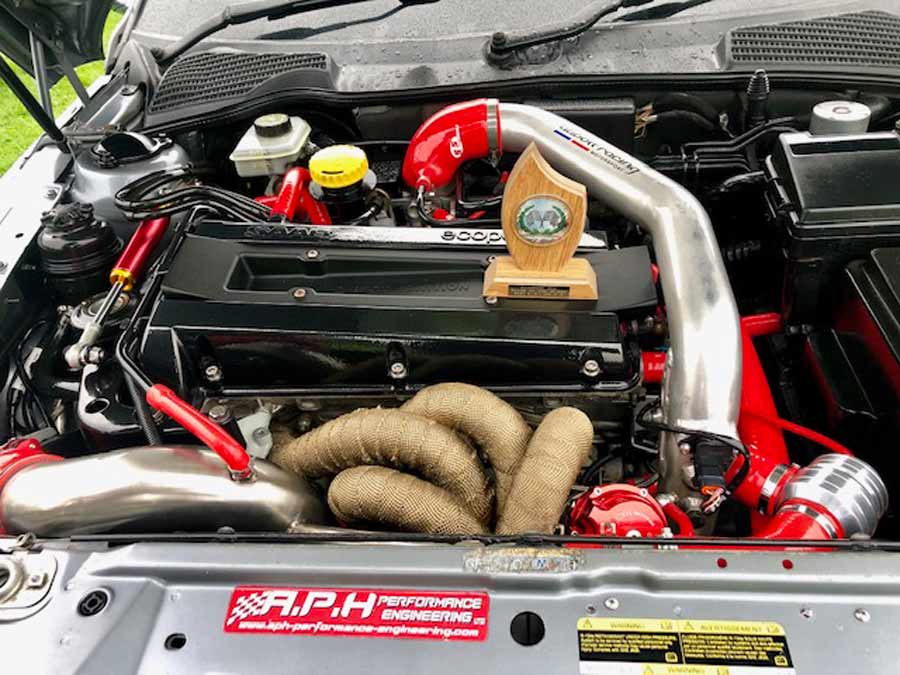 Adrian was building a monster and hear it is all 545.6 bhp worth on pump fuel 667nm of torque. As always this is all of his own work done on his drive or in his garage, all of the engine work and specification Adrian chosen and spect up.
There is a build thread on uksaabs if you want to see and follow the whole project, which has been going on for three full years. You can see all the details here, and how the owner gradually came up with such impressive results.
This is a real sleeper car, on the outside this is an ordinary Saab 9-5, but under the hood is a real monster.
A small compilation of clips during the time of this build making a staggering 545.6bhp and 661.4 nm with more to come:
545 bhp Saab 9-5, 2nd dyno session made 545.6 and 661.4nm on shell99 at Street Racers Dyno day, tuned by noobtune uk, all upgrades and engine building carried out by Adrian: