Thed Björk won the second STCC race at Knutstorp in style and has taken the championship lead from Fredrik Larsson who finished second.
It was a decimated field in the second race after the crash in race one. Nine cars took the start, with Mattias Andersson failing to start with a broken engine, Richard Göransson (SAAB 9-3 STCC Team Tidö) retiring on the warm-up lap due to a broken gearbox and Linus Ohlsson stopping on track after three laps due to technical issues.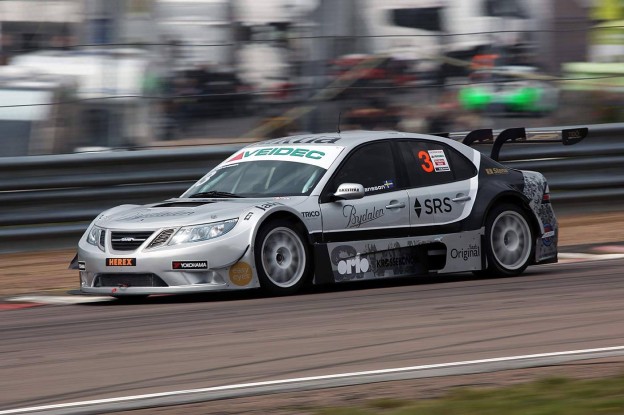 Björk took the lead from second on the grid as his team mate Fredrik Ekblom failed to make it out to his pole position grid spot due to the extensive damage to his Volvo from the race one crash.
Björk pulled up a lead of two seconds already after two laps and was untouchable for the remainder of the race. Former championship leader Larsson tried to follow Björk, but had to defend from Kia driver Mattias Lindberg and BMW driver Philip Forsman instead.
Larsson managed to keep second place ahead of Lindberg who claimed his second podium finish of the year in third. Forsman tried to get past Lindberg, but had to settle for fourth ahead of Andreas Wernersson.
Emma Kimiläinen penalized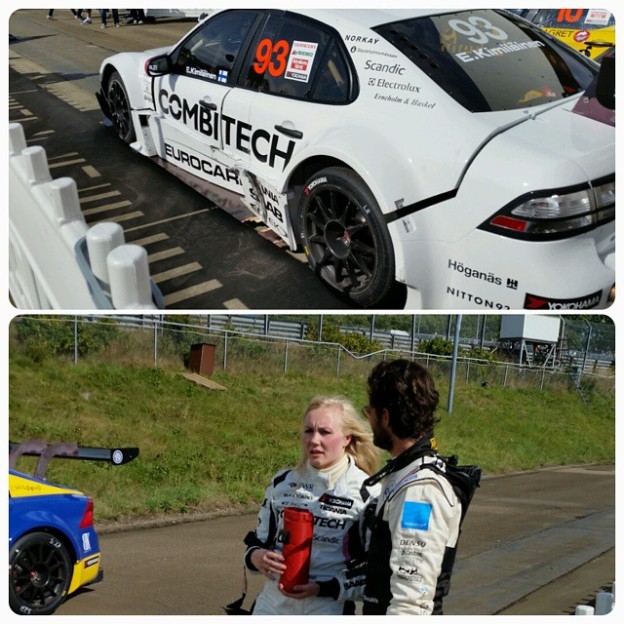 Prince Carl Philip came home in sixth position ahead of Emma Kimiläinen (Saab 9-3 STCC PWR Racing Team) who was penalized with a drive through penalty after colliding with Forsman while getting past for third position earlier in the race. Erik Jonsson fought for sixth place with Bernadotte up until lap ten when he made a mistake and beached his BMW in the gravel trap, bringing the safety car out.
STCC continues in two weeks at Solvalla in Stockholm for the penultimate race weekend of the year.