After a nearly two-month break, we finally see a new photo on the official instagram account of the NEVS company. As we can see, NEVScontinues with intensive tests of its electric cars (Saab) 9-3 EV in Winter driving conditions.
"Who is up for some winter tests? The 9-3 EV for sure is!" – written below the published photo.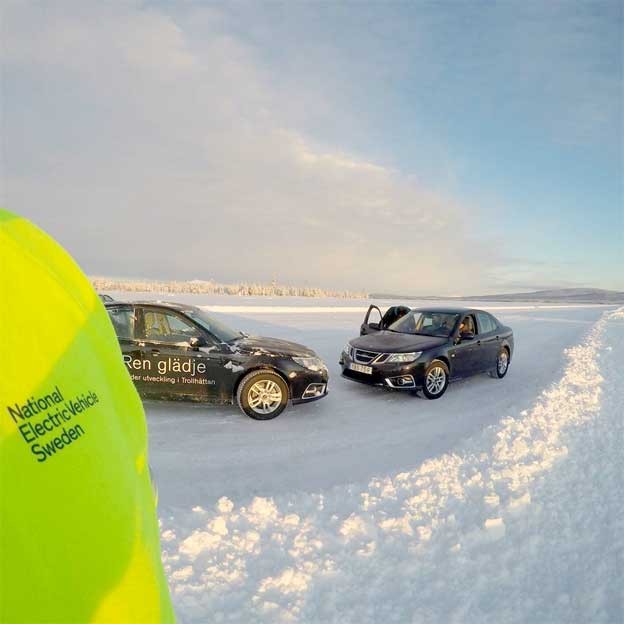 Although the NEVS did not produce cars, employees of the NEVS have worked hard  on tests of electric cars based on the latest generation Saab 9-3 model. Since it is electric vehicles, special attention is paid to the battery testing in winter conditions.
Your vehicle's battery loses 33 percent of its power when the temperature dips below freezing, and over 50 percent of its power when the temperature falls below zero.