50 years ago today, on November 13, the first car – a Saab 96 – was completed at the Uusikaupunki car plant (Valmet Automotive). The Saab 96 is an automobile manufactured from 1960 to January 1980, replacing the Saab 93. From 1969 – 1980 were produced 65,887 units of Saab 96.
Huge celebration at the Uusikaupunki plant – 50 years ago today, their first car, the blue Saab 96 was completed. Today Valmet team had many of those car plant heroes present at their event who actually were building the car! Stay tuned for more information on this event!
Saab produced various models at the Valmet Automotive plant in Uusikaupunki, Finland, between 1969 and 2003, in the partnership established in 1968 with Valmet.
Interesting, This first Saab 96, manufactured and registered (licence plates: EKA-96) in Finland, was handed over to President Urho Kekkonen in November 1969. On November 13, 1969, the first Finnish-made Saab was rolled out of Saab-Valmet Oy's factory in Uusikaupunki. In the presence of the media, the car was crowned and registered EKA-96.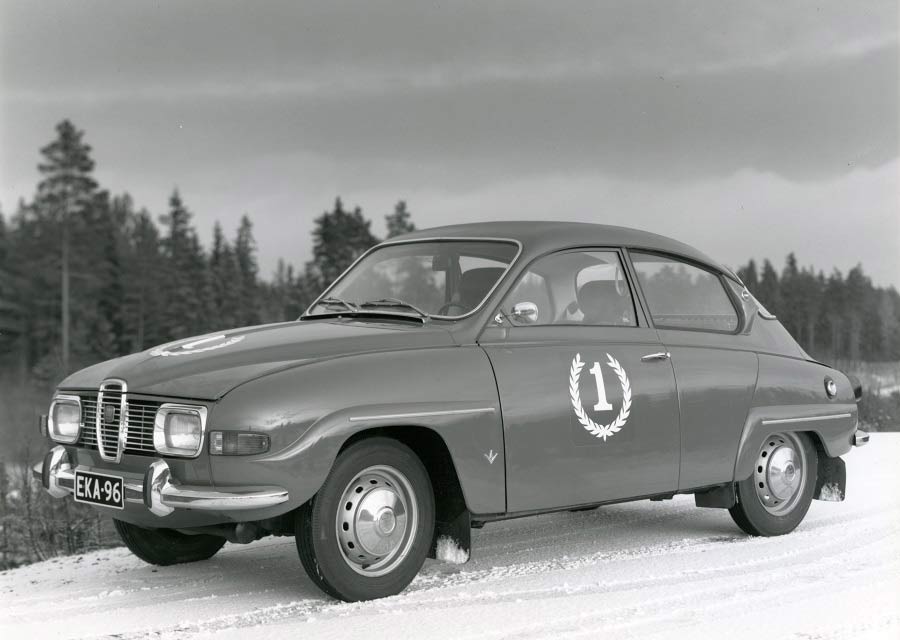 Later that day, the car was delivered to Helsinki, where it was handed over to President Urho Kekkonen. Car production in the Uusikaupunki has continued uninterrupted to this day, and has rolled out the Saab, Opel, Porsche and, most recently, the new Mercedes-Benz.
The completion of the first Saab 96 can be considered the birth of the Finnish automotive industry, although experiments had already been carried out in the early 20th century. Over five decades, over one million cars have been manufactured in Uusikaupunki. The Swedish Saab has a special place in the hearts of the Finns – after all, the Saab is almost a Finnish car brand. Car manufacturing was planned in Finland in the 1960s. The country as such did not have enough market, capital and not even the know-how to build a brand of its own.
The solution was the assembly factory: so the assembly of a foreign brand would be attracted to Finland, and the impact on employment would be huge. True, The Saab 96 and the subsequent other Saabs manufactured in Finland were never among the best-selling car models, but they paved the way for one major industry in Finland.