Logan Kelly, BS in Industrial and Systems Engineering, With over 8 years of 3D modeling and 3D printing experience, he is well versed in the market of rapid prototyping. Because Logan is a fan of Saab cars, and he also owns a Saab, he has created and made several great parts for Saab cars in the 3D printing technique.
He has designed from scratch and 3D print several products for Saabs that he think our readers may enjoy. Take a look and let him know what you think. The sturdier 9-3 "smart slot" cup holder he make has been available for around a year and a half and now sits in dozens of Saabs around the US.
Logan has heard great feedback about this product. The Youtuber AutoAutopsy did a great installation video on this product if you'd like to see it in more detail:
Note: His installation was done on a Turbo X which has larger seat bolsters than the Arc and Linear models. This makes the cup holder fit a little tighter than normal.
Logan has several other projects in the works as you can see on his product page. His 3D printed "rubber" hexagon mats are his newest products that heis currently finalizing. These sit in the stock center console cup holder, the center console storage, and in the storage under the CD player/radio. The full set should be ready soon.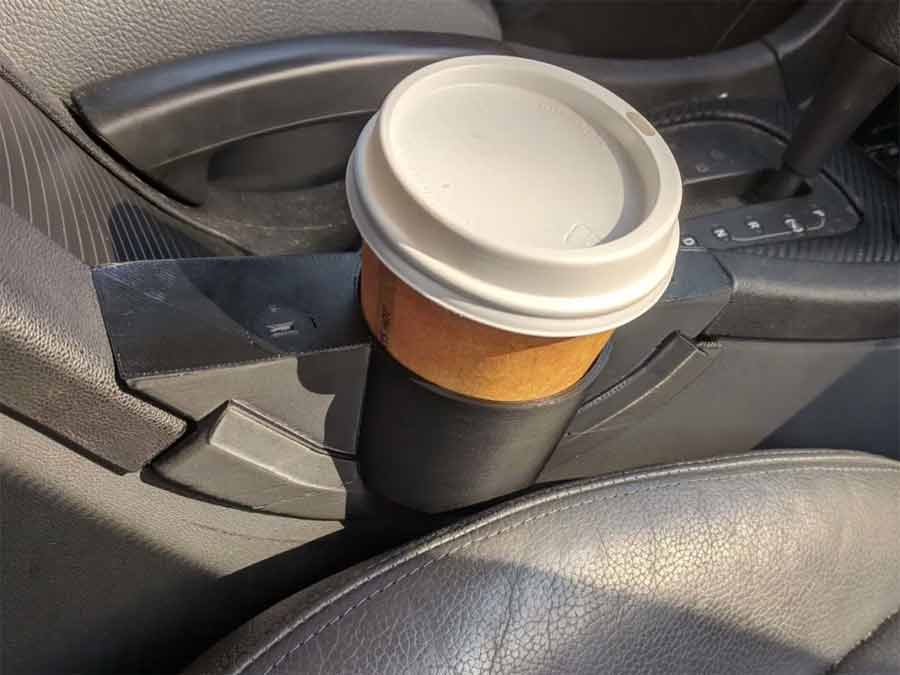 As you can see in his small online shop, Logan has made and released about 15 products – Saab parts intended for installation in various Saab vehicle models, such as: Saab Visor Sunglasses Clip, Saab 900 Dashboard Cup Holder, Silicone Insert for NG9-3 Cup Holder and so on. Let him know if you have any questions.