Here's another interesting SAAB 3D print project that comes with the famous 3D repositories Thingiverse (494,960+ 3D DESIGNS).
MakerBot's Thingiverse is a thriving design community for discovering, making, and sharing 3D printable things. As the world's largest 3D printing community, they believe that everyone should be encouraged to create and remix 3D things, no matter their technical expertise or previous experience.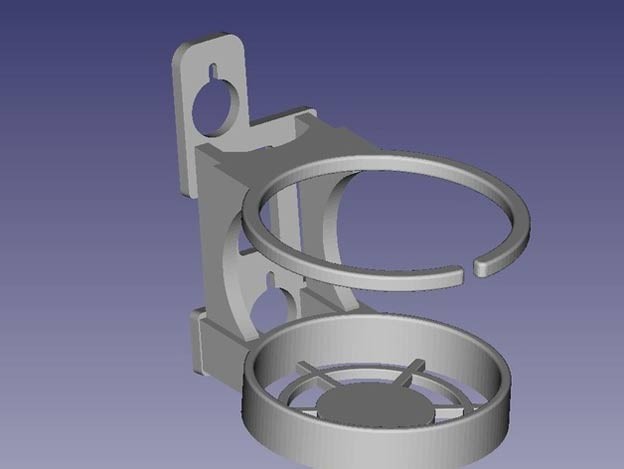 Latest Saab 3D project is Custom Cup Holder for Saab 9-3 OG (Saab 9-3 1998-2002 & SAAB 900 NG 1994-1998) for MakerBot 3D printers. Author of this interesting SAAB 3D project is the Finn Tommi Wiksten, and we thank him on behalf of the entire global Saab community.
This is Very nice cupholder and works perfect. Also Goes well together, design is so well that not even necessary to use glue. Cup holder is attached to the knobs of middle ventilation grille in dashboard.
READ ALSO: Print 3D parts for your Saab – Saab Jack point cover