Saab 9-3 1.9 TiD that belongs Andris Rinkis from Latvia we have already presented on the blog in the post "This Epic Diesel Saab 9-3 TiD Produces 280hp (580nm)!", and this blog post has sparked a lot of readers' interest, because it's about empowering the diesel engine that was made in the GM era. For those who are not familiar it is one of the best diesel engines to 2 liters of volume in the world.
Now, Andris tells us that he additionally boosted his diesel engine and crossed the magical limit of 300 horsepower. According to his latest measurements on dyno, Now This Saab delivers 315hp and 610nm (Basically, this engine produces "only" 150hp)! According to him, this should be the fastest and strongest diesel Saab car in the world.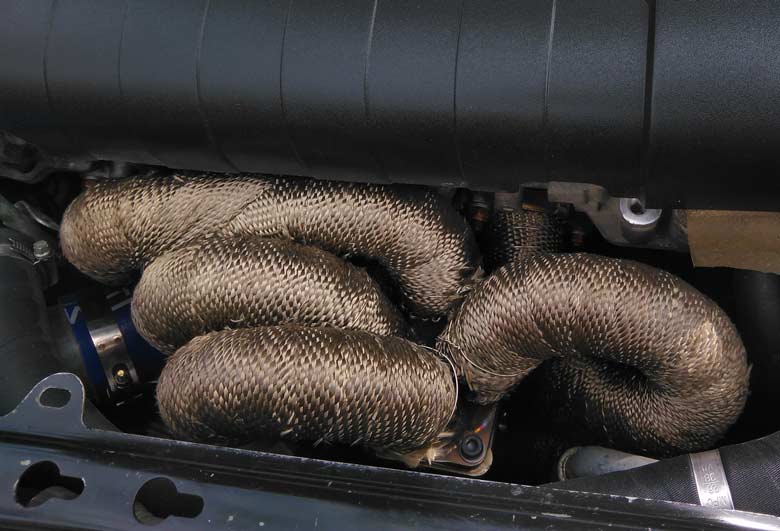 A lot of changes was made from last november when car made 280hp and 560nm. He made a completely new stainless steel tubular manifold, custom made GTB2062 turbo, 90mm MAF sensor, 2200bar rail sensor, rebuild front water lines.. And of course custom remap.
His team done more then 20 modification files and tested it on roads and on dyno. First time it made 296hp and 600+nm on dyno, but after they raised rail pressure to 2000bar and boost to 2.8bar, car made insane 315hp and 610nm! Its incredible results. And interesting, its daily driven car.
As an additional information to all Saab Diesel tuners, here's a table of changes on his 2006 Saab 9-3 1.9 TiD specs:
*Custom Teapot remap
*DPF removed
*EGR removed
*Cat removed
*Swirl Flaps removed
*Throttle Body removed
*Carter ventilation mod and dry intake + 2nd oil catch can
*3″ Downpipe and full lenght stainless steel exhaust
*Magnaflow mufflers
*Custom stainless steel tubular manifold 4in1
*Custom Garrett GTB2062 turbo
*3″ intake till turbo
*K&N air filter
*2.5″ all intake from turbo till manifold
*do88 2.8 V6 FMIC
*90mm 1250kg/h MAF
*4 bar MAP
*2200 bar fuel rail sensor
*R80 HPFP
*299 Z19DTR injectors
*Sachs Racing Engineering clutch kit
*Maptun short shifter
*Bilstein B8 shocks and Maptun lowering springs
*314mm front and 292mm rear brakes
*Maptun strut brace