This week marks the very nice anniversary of Saab cars.
This week marks the 30-year anniversary of the start of the Saab 900 Convertible production!
On May 7, 1986Valmet Automotive (Finland) issued a press release, announcing the start of the Saab 900 cabrio production. We'll commemorate the anniversary of this event for a few days now. First, an image of the prototype "Nashville". Oddly enough, nobody seems to remember why it was dubbed so…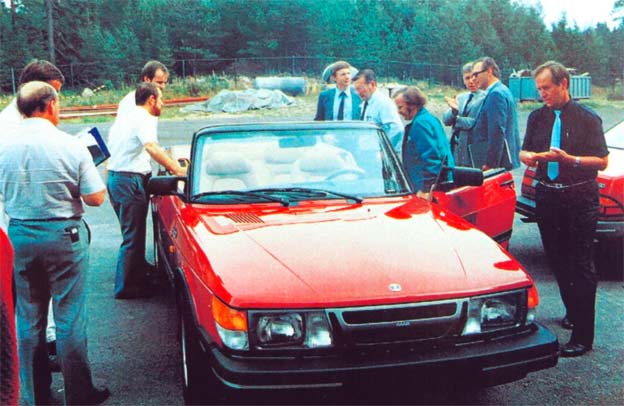 30 years ago life was so easy – just snap your fingers and your dreams came true! Well, at least according to this Saab 900 cabriolet commercial…
We'll round off the Saab 900 cabrio reminiscing with a fabulous image of the OG and NG 900 cabrios. Which one do you prefer?