Gothenburg City Arena hosts the second Scandinavian Touring Car Championship race of 2014 this weekend.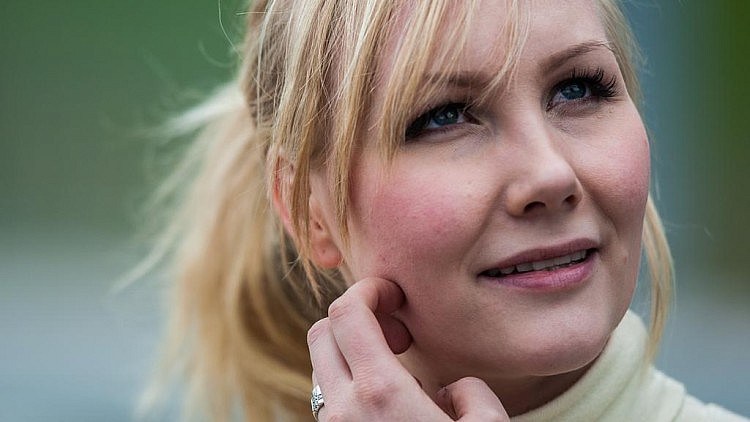 Saab 9-3 STCC driver aiming for better results in Gothenburg is Emma Kimiläinen who showed strong from in qualifying, but failed to materialize that into race results in the previous race.
"A podium is the goal for this weekend. It is possible and that is what we are working for. It didn't work out as we hoped for at Knutstorp and I hope that we can stay out of bad luck this weekend," said Kimiläinen.
On Saturday start sequence number 3 and 4 in the Göteborg City Arena. In a press release of the STCC on a Saab 9-3 STCC is the PWR Racing Team -starting driver from Finland optimistic. 
There are more drivers in for the top fight at Gothenburg, such as Kia driver Linus Ohlsson and Richard Göransson – Team Tidö in Saab 9-3 who comes strengthened from a Swedish GT victory in a Ferrari at Mantorp Park last weekend.
Yesterday, in final Gothenburg test Thed Björk heads Volvo 1-2, Four-time STCC champion Richard Göransson only managed two laps before he slid into the tyre barriers in corner three as a light rain shower passed over the circuit. Prince Carl Philip Bernadotte had to take evasive action and touched the tyre wall as well, but without damage and was able to continue while Göransson spent the rest of the session in the pits.
2014 STCC Semcon Göteborg City Race Entry List
No – Driver – Team Name – Car
1 – Thed Björk – Volvo Polestar Racing – Volvo S60
3 – Richard Göransson – Team Tidö – Saab 9-3
4 – Fredrik Larsson – WestCoast Racing – BMW SR
6 – Erik Jonsson – WestCoast Racing – BMW SR
7 – Philip Forsman – WestCoast Racing – BMW SR
8 – Roger Samuelsson – Team Tidö – Saab 9-3
9 – Mattias Lindberg – Team Kia – Kia Optima
10 – Andreas Wernersson – Team Kia – Kia Optima
11 – Fredrik Ekblom – Volvo Polestar Racing – Volvo S60
13 – Carl Philip Bernadotte – Volvo Polestar Racing – Volvo S60
20 – Mattias Andersson – Dacia Dealer Team – Dacia SE
93 – Emma Kimiläinen – PWR Racing – Saab 9-3
95 – Linus Ohlsson – Team Kia – Kia Optima