The Polish Automobile Club (Automobilklub Polski) has a long history, it was founded at the beginning of the last century. December 7, 1909 year in the Bristol Hotel in Warsaw held the first organizational meeting of the Polish Kingdom Motorists Association – association of automobile enthusiasts and pioneers from the area of "Congress". This event is being organized in co-operation with the club "SAAB GT-Classic".
This club is extremely active up to the present day, every year they organize a large number of gatherings and Rallys. In addition to the gatherings where the fan of all brands is gathering, they often organize specialized (brand-country) gatherings. This year, for the third time, they organize a specialized meeting dedicated to Swedish cars, called – 3. Rally of the Three Crowns "Swedes and friends".
Last year, at the same gathering, they visited there on a delicious lunch (unforgettable scenery – a bridge over the castle moat) and settled the competition of elegance in the courtyard of the Warmian Bishops' Palace. This time the base of their rally will be there. Gothic rooms of Castle converted into hotel rooms, excellent kitchen of the hotel restaurant in medieval cellars, spa zone with a swimming pool, jacuzzi, dry and steam sauna and offer treatments, and even their own astronomical observatory will be at their disposal.
Mostly, everything will be ready for the lovers of Saab and Volvo cars. Interest of Saab nad Volvo enthusiasts is great, only a few days have passed since the announcement of the events, nd now 75% of the capacity has been filled. The gathering will take place from 23rd to 26th May.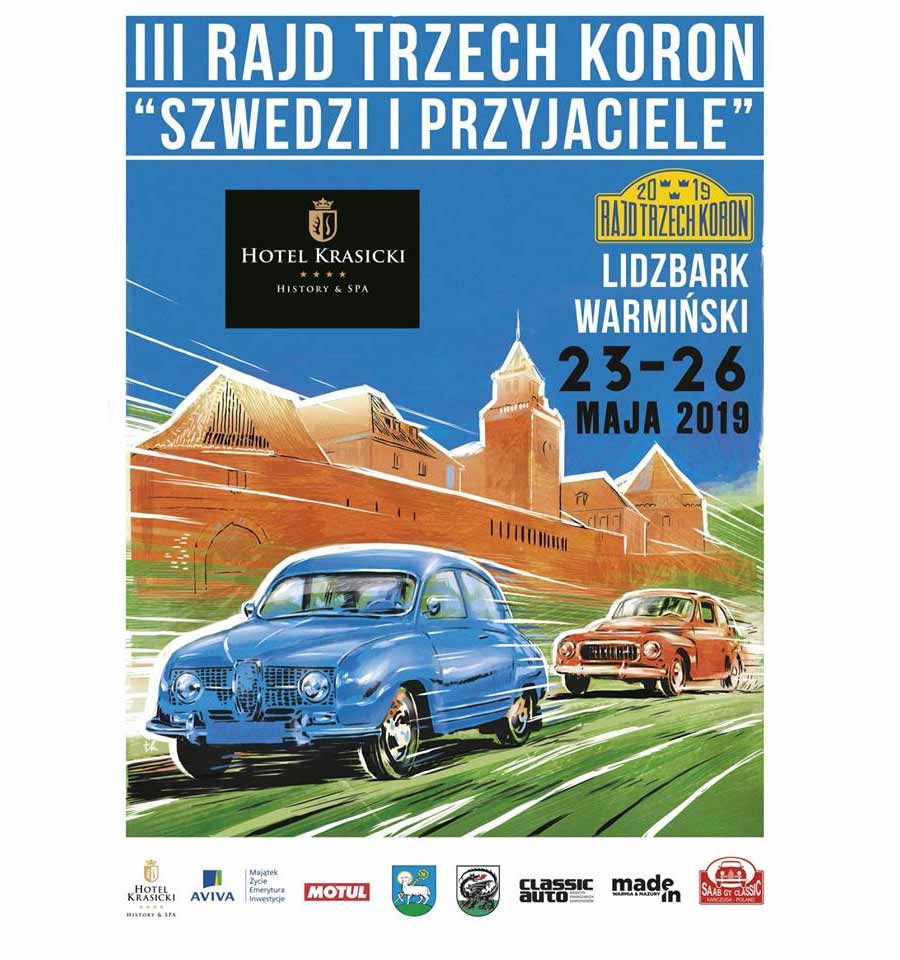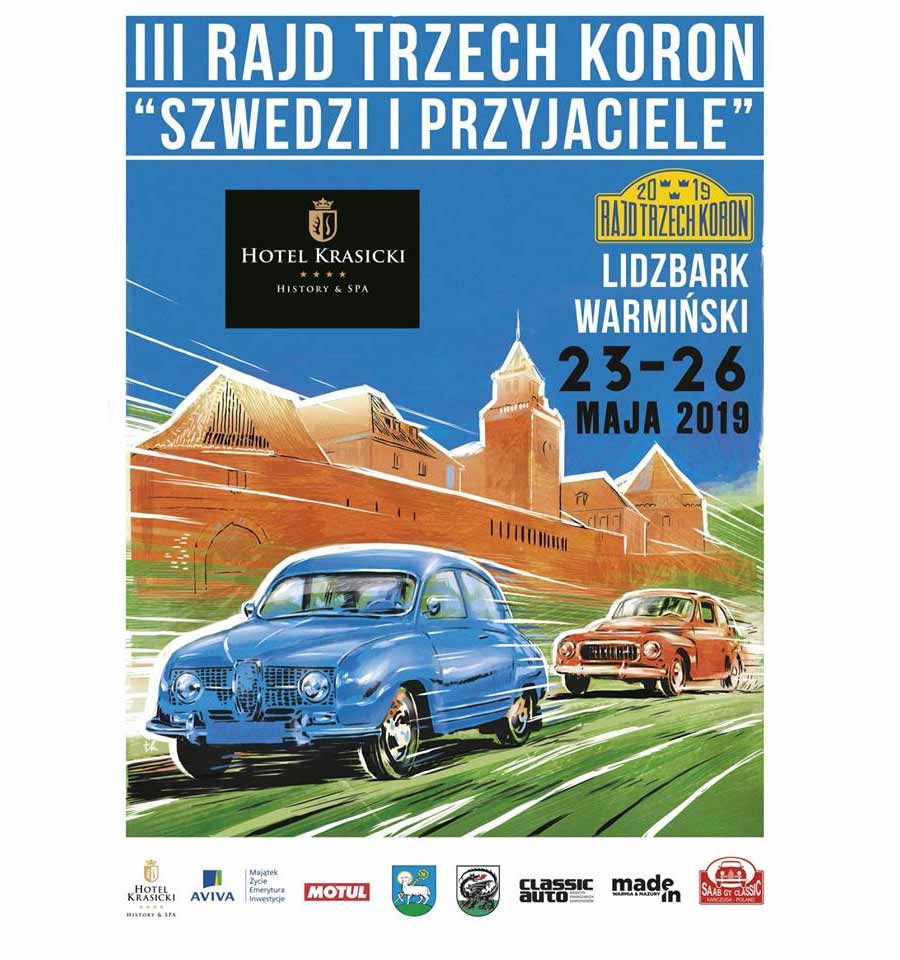 Do you like the rally poster? It looks great, among other things, because the silhouette of the Hotel Krasicki served as the background.