NEVS has not had an easy journey since the company took over the old Saab factory in Trollhättan. The Chinese owner, the real estate giant Evergrande, has huge financial problems and earlier in the summer, Nevs notified 300 people of the dismissal.
Today, The negotiations have now been completed and it is clear that 225 employees will lose their jobs due to lack of work, 75 within IF Metall and 150 salaried employees. Another 64 people have resigned and a total of 289 people will leave NEVS. In total, the workforce will be reduced by 289 people after 300 employees were notified in August.
As a reminder, NEVSbought the bankruptcy estate after Saab Automobile in 2012, and has since been based in Trollhättan. The company has had around 700 employees before the notice was given in the august. It is clear after the union negotiations have been completed.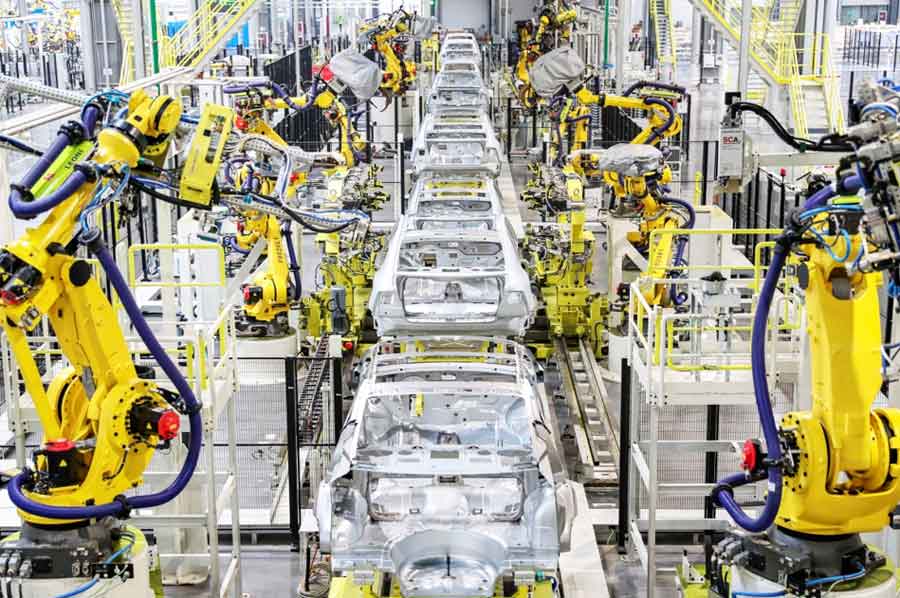 The end of Saab's classic factory in Stallbacka outside Trollhättan may be near. Robots and machines are being sold today in the wake of the Nevs and Evergrande crisis. Now the company aims to focus its operations on self-driving electric vehicles. Today, the last nail in the coffin for the old Saab factory is struck. Lots of robots and equipment from the classic factory that built cars such as 96, 99, 900, 9000, 9-3 and 9-5 are sold at auction.
Nev's owner Evergrande is now trying to raise money by selling off Saab's old equipment such as robots, welders and light equipment. A total of 266 different items are sold at auction. Fine ABB robots are sold off for a few 100 notes and some have not received a bid. The most expensive is up to SEK 25,000. If you are craving a piece of Swedish industrial history, a relic from the old Saab factory, you have the chance of the times today.