The calendar for the 2016 Scandinavian Touring Car Championshiphas been released, featuring seven races with the season start in May at the airport race in Skövde and the season finale at Knutstorp on September 24th.
All teams from this year will drive in 2016, among them are two Saab teams: PWR Racing Team and Team Tidö competing in Saab 9-3 cars. Insteresting, the engine is built by Nissan while the rest is Renault… All of the STCC cars are the same its just the composite shell that is diffrent between each brand.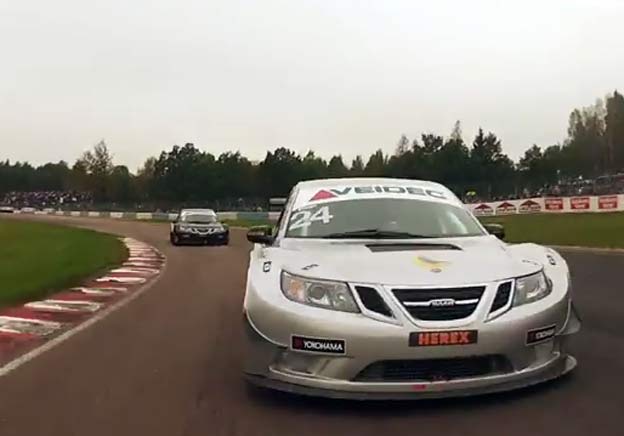 STCC Saab 9-3 – engine 3,5L V6, 420 hp, around 1200 kg, composite body, 6 speed paddleshift gearbox from Sadev, Michelin slicks. 0-100 around 3 sec depending on setup and conditions.
2016 STCC Calendar
01/05 Skövde
26/05 Mantorp
19/06 Anderstorp
10/07 Falkenberg
14/08 Karlskoga
03/09 Solvalla
24/09 Knutstorp