Community of Saab fans in Taiwan is very strong. We wrote about them already here, they regularly organize meetings, exhibitions and a joint drive.
So it was this time, the last gathering of Saab fans held last weekend. And thanks to the report by Mr. Chen Weiwei (陳偉偉) can hear what was the atmosphere at the gathering.
According to him – This was a wonderful & memorable Saab event they held on beautiful sunny day Dec 10, 2016. Thanks to Miaoli Flying Cow Ranch for providing this scenic Ranch to make this Saab Meet a successful event ..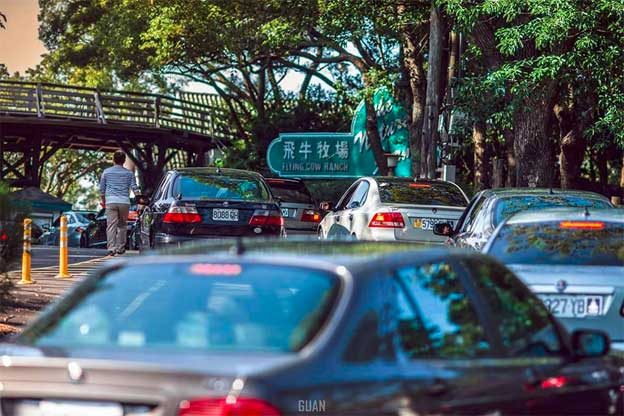 More than 250 Saab cars and Saab owners attended this delightful event from all parts of Formosa Island, shared the exuberance of their driving experience with their Saabs, car-care, maintenance, as well as how they're enhancing their driving by modifying and upgrading their parts/ assembly for their proud Saabs. It was a true Saab lovers' eye-feast to tour so many variety of Saab cars filled the scenic Ranch. Among them some beautiful vintage Saabs.
Participants included several renowned parts-modification makers and vendors , as well as Michelin Tire Taiwan Branch. Informative perspectives of Parts upgrades and modification techniques were offered to the proud Saab owners.
Michelin Tire Taiwan shared their expertise on the Tire-Safety Check, and how to enhance driving with reliable good tires and maintenance. All the participants went home happy winners with abundant car-care information and knowledge as well as enhancing their driving experience with their proud Saabs .
At the end of the event, many exciting door prizes were drawn & given to lucky attendees. All of Saab owners enjoyed this day of successful event and looked forward to meeting again next year.
See below for the full gallery of photos from this event: