At the end of 2001, Saab Automobile presented a special jubilee model 2002 Saab 9-3 Anniversary Edition. For the 2002 model year, Saab company produced a limited edition of 9-3 model to celebrate 25 years since the launch of their first turbocharged passenger car, the Saab 99 Turbo in 1977.
This Special edition was available in 3-door, 5-door and convertible forms, and featured a new 16" wheel design said to reflect that of a turbine wheel. The Anniversary special edition was a development of the Saab 9-3 SE and could be powered by any of the Saab 9-3 engines. The only other options available to buy were a sunroof and a 6 disc changer in the boot and possibly rear park assist. The big give away is above the side indicator repeaters there should be an 'SE' badge and not 'Aero'.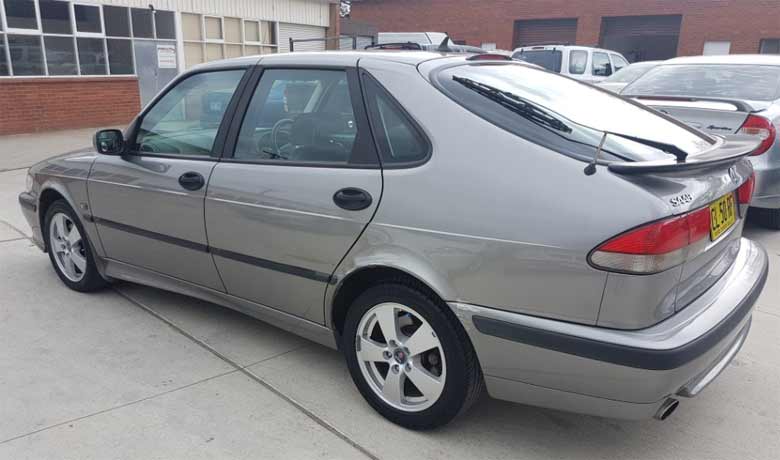 The interior specification had special leather and fabric seats, with the word "turbo" embossed into the seat backs, these seats are now probably the most sought after seats amongst enthusiasts of the 1st generation car, we know many owners would love to have a set in their cars. The sporty appearance of the upholstery in the 9-3 Anniversary is matched by the carbon fibre dashboard that underscores further the sporty nature of the turbo model.
The dashboard was also treated to a wood grain instrument surround to add a little extra luxury feel. All anniversary's came with the GT17 turbo.
If you are a fan of the first Generation 9-3 then seeking out and cherishing one of these special edition may be very worthwhile.