This brilliant Saab 9-3 Viggen is offered by Justin Lynch, and he wants to sell it before winter at a price of $ 8,000.
According to his words, this is 2001 Saab 9-3 Viggen Convertible with 5 speed 2.3 turbo, and car is in great condition. 70,000 miles runs perfect interior is in great condition. He don't drive it enough to justify keeping it in the garage. Never been driven in the winter.
The only things wrong are The front bumper has some paint chipped off (see pics), the display above the radio needs to be replaced and there is a wheel sensor that causes the red triangle on the dash to show up.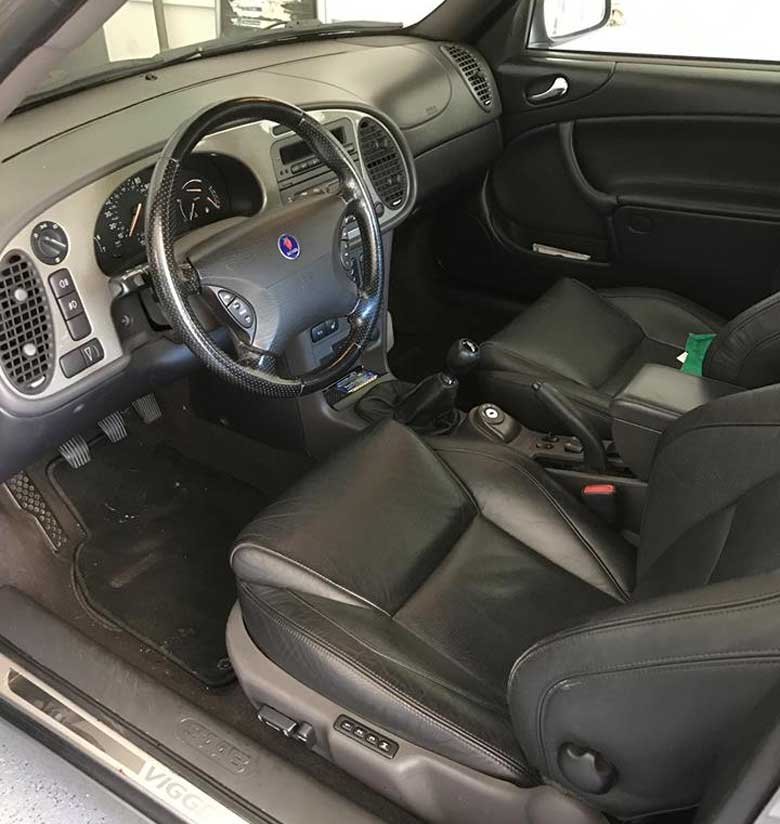 He will be getting these things fixed if the car does not sell soon. Other than that there is nothing wrong with the car. Two new front tires, full size 5 star Saab spare in the trunk and a car cover for storing during the winter months.
If interested message him, price is $ 8,000.