Jared Hinderer from Louisville, Kentucky decided to part ways from his favorite project – Saab 900 Convertible. As he says, It is with great sadness, that he is posting his 1994 900S Convertible for sale. This car is a project car. He do not want it to go to anyone that is going to part it out. He has owned this car for a bit over a year, and it has been nothing but reliable.
The good stuff:
– 100% rust free frame rails and control arm mounts.
– It runs fantastic
– Cabin floors are rust free.
– Transmission is 90% good. The only issue with the transmission is the first few shifts when you start driving, it grinds going into second gear. Once warmed up, it stops grinding and shifts fine.
– Brakes work great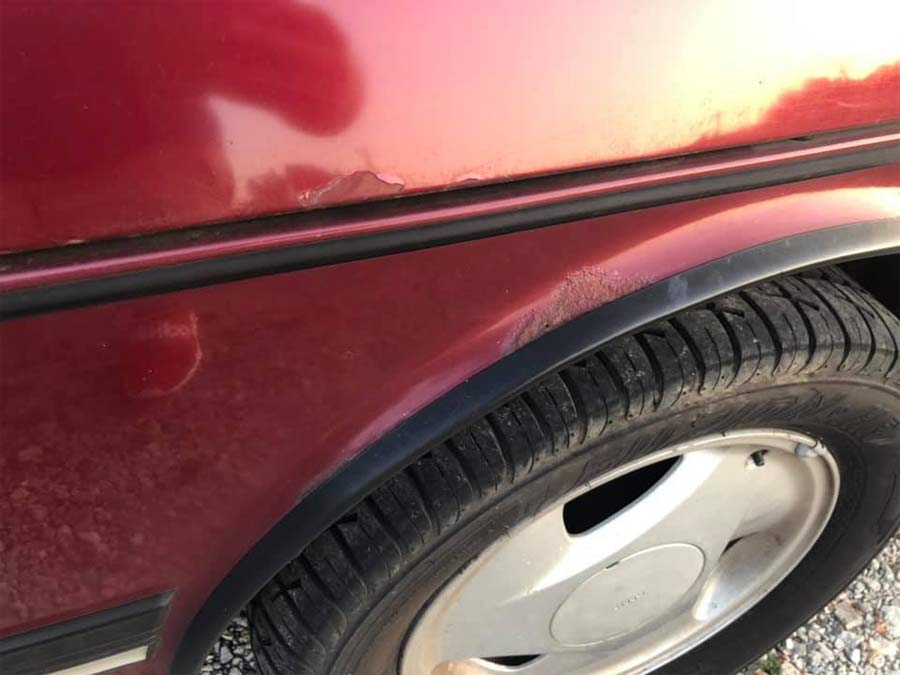 The bad stuff:
– The trunk floor and body have rust. There is a hole in the trunk floor, which is common for convertibles and sedans
– Windows are out of alignment, so they leak rainwater.
– The top is rough
– Power steering leaks, so the belt has been removed.
– There is light damage to the doors
– AC does not work
– The interior is rough, but the carpet cleans up very well.
Like he said, he want this go to someone who will either enjoy it as is, or put the time in to make this a nice car again. If it doesn't sell, he will work on some of the body repairs and relist it later. According to the seller, Price is negotiable.
As you can see in the pictures, and the car is not in perfect condition, it has a lot of rust, and the interior requires a lot of care, but it can be brought in a perfect fit. The question is how much you invest the will, the patience and the money.