This Incredibly preserved specimen of Saab 900 Turbo SE Convertible  with just  32k-Miles on the clock was sold in BAT auction for a whopping USD $20,500! Who would say that a 24 year old car may be worth more than 20 thousand dollars.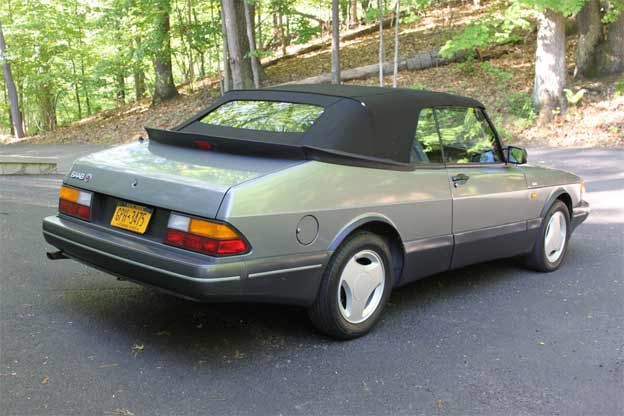 This 1991 Saab 900 Turbo SE convertible is one of 662 made, only about 10% of which are thought to have been 5-speed manual examples. These limited production SEs featured special body mouldings, three spoke alloy wheels, and badging delete, and were often referred to as the "SPG convertible".
This car is one of 362 Platana Grey cars built, the remaining 300 of which were Monte Carlo Yellow, and all are considered to be the most desirable drop-top 900's produced…
This is what the buyer said after purchase: I'm the buyer of the vehicle. It is wonderful – original and fun to drive. Brings back wonderful memories of my first new car out of college in 1989, a Saab 900. The A/C had multiple points of failure, and the CC had sensor problems on the brake and clutch. Both easily addressed. I was so impressed with the seller, Alex. When I explained my concerns regarding the A/C and the CC, he said "do whatever you need to correct the problem." He paid for 2/3 of the repair cost which I thought was more than fair. Really refreshing to have a purchase like this when so often you end up disappointed. Yes, the car was expensive, but it is unique in origin and special in condition.
Beautiful Saab…