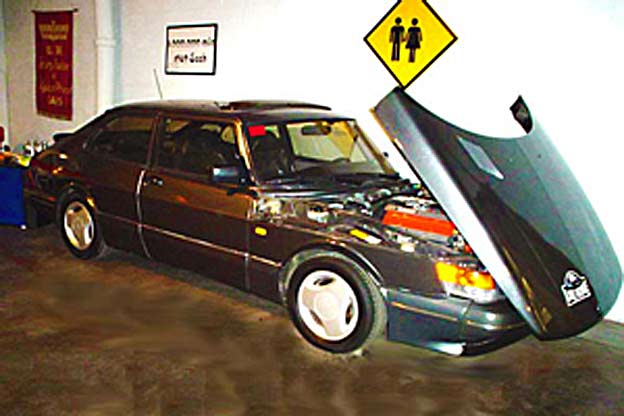 Traveling salesman Peter Gilbert a few years ago donated his 1 million-mile Saab to a museum:
As a traveling salesman, Peter Gilbert has put a few miles on his car — 1,001,385 miles, to be precise.

It took the Glendale man 17 years to cross the million-mile mark with his 1989 Saab 900 SPG. He recently donated the durable vehicle to the Wisconsin Automotive Museum after Saab verified the mileage.

The transmission was rebuilt at 200,000 miles and the hood and a few other parts replaced after eight deer collisions, but otherwise it has original equipment.