This great Saab 900 Turbo is rare, retro, collectable and immaculate in every way. According to the seller, the car has been owned by an older Saab car enthusiast for 18 years and fully rebuilt, in riginal Gunmetal grey paint that is immaculate. he seller owns everything, Log books, Owners Manual and All receipts for extensive rebuild.
As the ad says, Immaculate Condition inside and out with numerous Mechanical upgrades such as Professionally rebuilt engine, fully balanced and lightened using a later model block and All internal components replaced and crank balanced and treated (basically a blueprinted engine build). Also, a new transmission has been installed in the car, brand New 1992 turbo gearbox purchased from Saab.
All external ancillaries were either rebuilt or replaced, and The APC turbo controller was from group 9 in the US so holds the wastegate until knock is truly apparent far better than originally (The ignition advance retard module is also from g9 and gives much better off boost driving).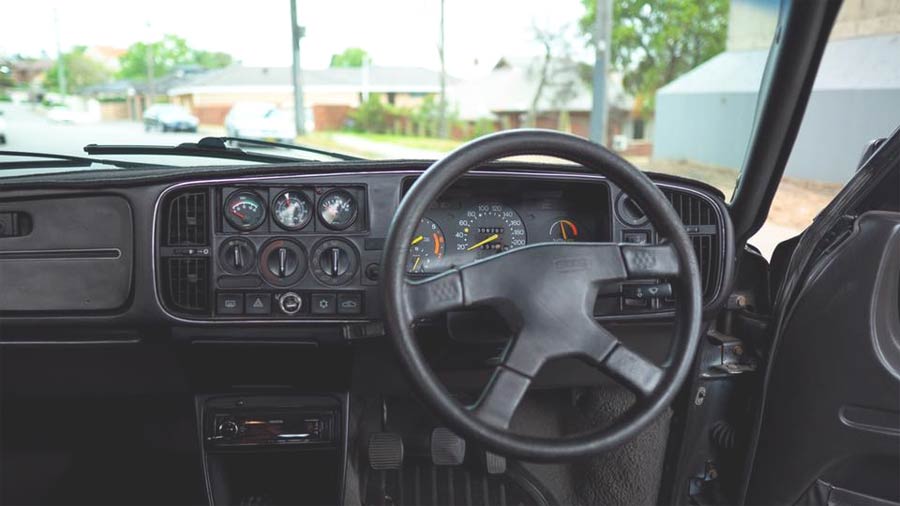 All These mods make this Saab Turbo a unique experience to drive. Perfectly smooth to drive and incredibly fast when you want it. Slightly lowered suspension makes it sit perfectly while still being very comfortable. This great daily driver is arguably one of the best looking and performing Saab Aero Turbo's in Australia. The car is in Australia, and if you are interested call Rob for price and any questions 0412 165 916 or send him email [email protected].