On Craigslist, you can find many things, good deals, everything from jobs to places to live and many things to purchase. Also, When you're looking to buy a used SAAB, Craigslist can be a great resource.
Chances are you're getting a fine car for a good price, barring any major mechanical flaws not mentioned in the ad. But you're not always going to get the best deal since you're not able to see the car in person before you make a decision.
This week we are introducing you a potentially great post for selling Saab car – beautiful 1987 Saab 900 Turbo convertible – $1250 (with 90k original miles – in San Francisco, Mission district).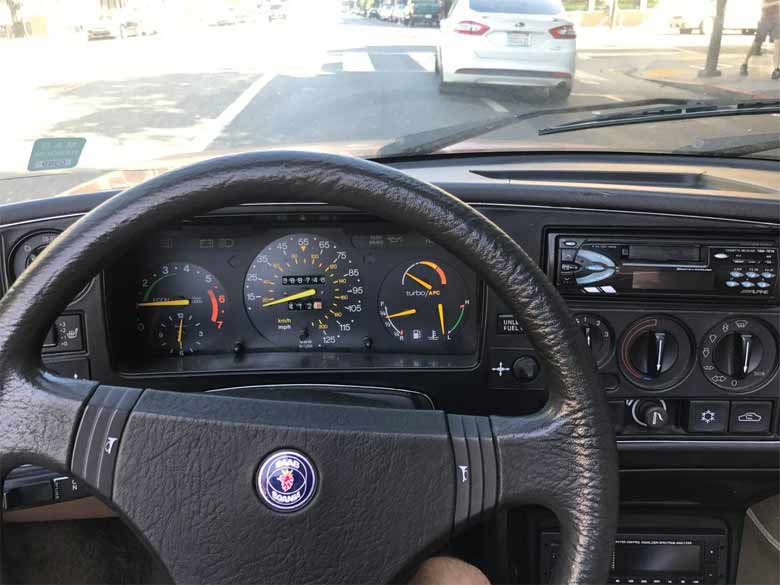 Here's what the dealer says about this convertible: "Car has to go since I have no dedicated parking spot anymore. There is a purchase inspection available for you to look into so you know what you are buying. The car is in solid mechanical condition but needs some TLC hence I am selling at this low price. I drove the car back to San Francisco today (70mls) and it performed great. Note that this car is stick/manual transmission. The car also has low mileage of 90,000. Previous owner changed the clutch few years ago and not miles have been added since."
Few things you want to look into (coming from the inspection report):
* new battery
* fix grounding rear lights
* valve cover gasket leaking
* rear break caliper is tight
* head gasket is seeping oil (known issue for the (age of the) car and does not really need attention but sharing so you are aware)
Please reply to this ad if interested or call/text four zero eight 3 9 1 three 5 1 9 or via this e-mail.