Today we present you a great example of the Saab 900S model that had only 32,000 miles driven "on the clock". Based on the Saab 99 chassis but with a slightly longer front end to meet American safety standards, the Model 900 arrived on the car market back in 1978. This compact but luxurious car was made for twenty years in two generations, the first until 1993 which is run as a classic and which had several restyling, as well as from 1994 to 1998 which represents the new generation.
It was made in bodywork versions of the two- and four-door sedan, hatchback with three and five, and since 1986 as a convertible. The engines were in-line four-cylinder 2.0 and 2.1L, and certainly the most famous variant of the Saab 900 is the one with a turbocharger.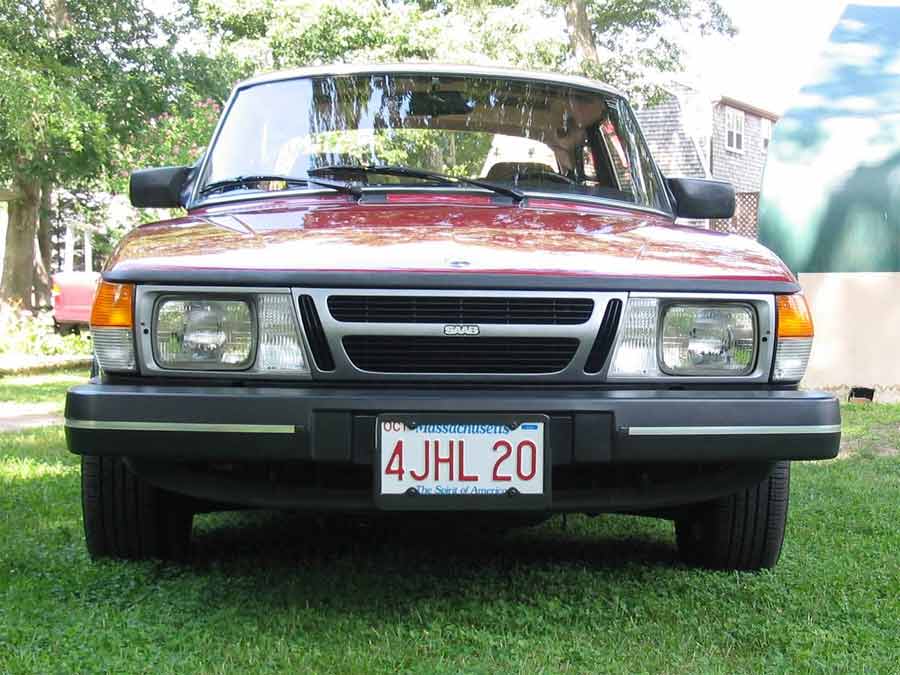 In this case, a 1985 saab 900S version with two doors and a 5-speed transmission is for sale, a car that the seller says is in "absolutely beautiful condition". Original condition throughout including the red exterior and near perfect beige/tan interior. And the photo shows that the car is in really good condition, but as he says pictures do not do it justice, a "must see in person" for sure. Always garaged and kept from weather/sun, so the Paint shines like new. The car belonged to the father of the current seller who was a big fan of Saab cars. . Bought from 2nd owner in Washington State 11/13 and shipped closed transport. Car was bought new in NY state, moved to CA by 1st owner and sold to 2nd in WA State. CARFAX shows history and no issues.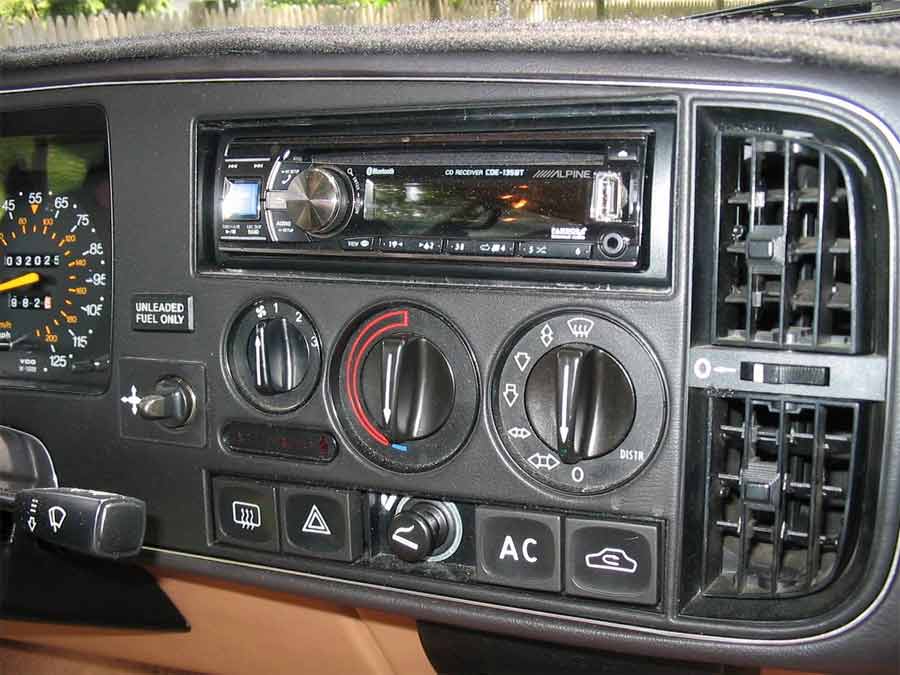 A car with a lot of accessories
Car runs and drives perfectly, everything functions normally. Cold A/C, heat, power steering/brakes/locks/windows/mirrors. Manual sunroof. Zero body rust or fluid leaks. Alpine Bluetooth CD/Receiver w/upgraded speakers.
Recent oil/filter change, coolant replaced, brake master cylinder replaced with NOS OEM unit and fluid flushed, exhaust replaced from converter to rear with OEM kit, original brake rotors resurfaced with a light finish cut, pads and hardware cleaned and regreased as required, tires are date coded Dec/2012 but still in great shape with lots of tread and no cracking. New owner can replace if desired. Original radio and master cylinder goes with sale. Saab OEM custom floor/carpet protectors made in Finland, and carpeted dash protector over perfect dash. Car cover.
Car is not perfect, but close!
Flaws are as follows: very slight ding/imperfection in left rear upper roof pillar, barely noticeable but noted never the less, typical Saab "dimples" on glove box door, small mark on one rim edge, passenger door stainless trim along bottom of window edge missing about 2″ of end over door handle area (probably snagged by clothing/etc-bent and end removed), left upper windshield trim corner piece dented, a few very tiny paint chips (normal use). Seller Never tried to source door or windshield trim pieces but they are not bad by any measure.
The Seller Tim Would like to see it sell to someone who will appreciate and preserve it's pristine condition. Serious inquiries only, low offers ignored/deleted, and Asking price is $15,000. If you are interested in this offer you can contact Tim at 339-793-1082, the car is located in Marshfield, Wisconsin.