Joshua Myers sells a great classic Saab 900 Turbo Sedan with interesting alu wheels and some modifications.
According to the seller, The car has no rust other than small spot of surface rust by drivers side rear fender. Car runs and drives great. Suspension was updated right before he bought it ( 10k miles ago ).
The bad….. headliner is saggy and drivers side seat has a tear in it (decently small but also very noticeable ).
The good…. The car was under coated by previous owner so underside is very clean. 5 speed manual with a recently replaced transmission sourced out of a wrecked car with low miles.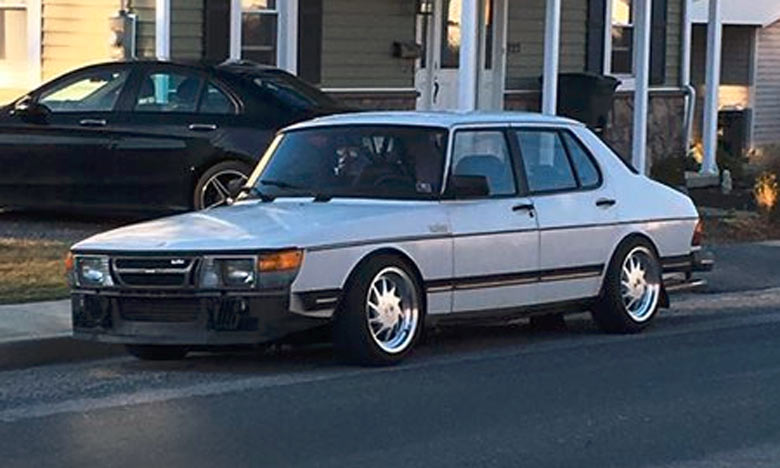 He has maintenance records for this thing from ages ago up to current. The guy he bought it from was a master SAAB tech at the local SAAB place.
Hate to part with it but with a young child and a hope to grow his family the money could be used elsewhere. Please message with any other questions to the seller.
The seller is in Mercersburg, PA and he sells his car for $ 3500.