Up for sale is a fine example of theSaab 99 EMS from 1973. This car was restored over 20 years ago and has been garage kept by its one and only owner since then. It has passed safety inspection, starts and runs great.
The suspension and braking components have been serviced with new brake lines, shocks, fuel pump, rotor backing plates and calipers. The headliner has been replaced with new material and the window, door, and trunk seals have been replaced. A reproduction EMSstriping was also applied to the car recently for that great sporty EMS look.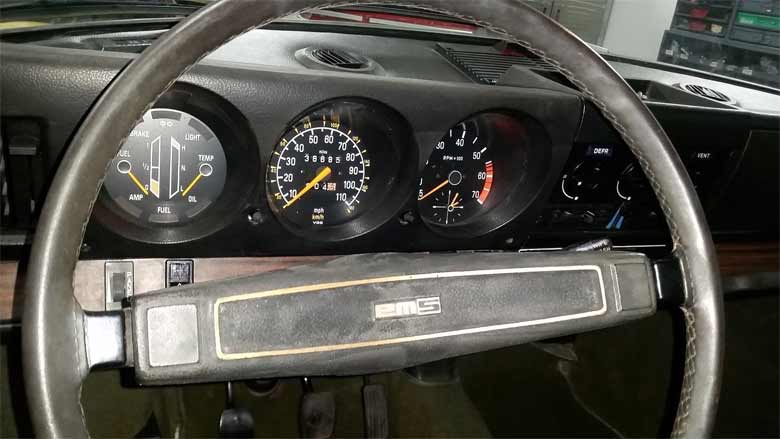 The 1972-1978 99 EMS and 1978 99 Turbo enhanced Saab's traditional sure-footed front-wheel drive with sharp handling, increased power and a sporty appearance. The EMS was the first sporting 99 variant, and it debuted in late 1972 as the "Electronic Manual Special," which denoted its electronic fuel injection and exclusive four-speed manual gearbox. This equated to the EMS's 0-60 MPH time of under 12 seconds, and its 106 MPH top speed.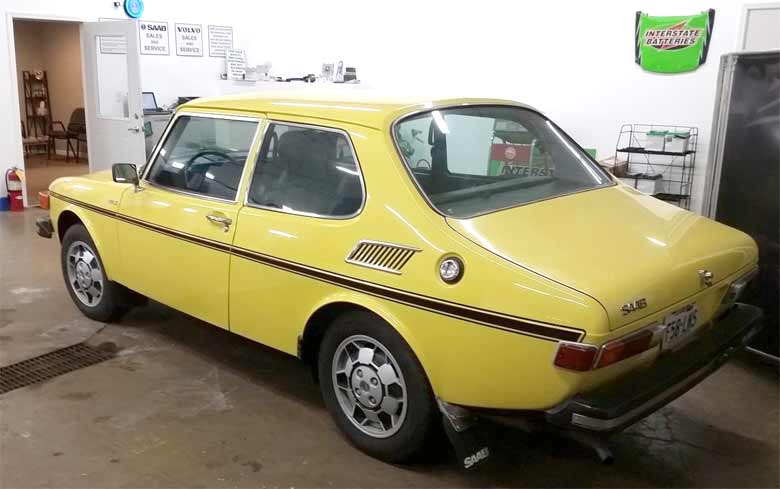 Saab marketed the 99 EMS as a car that combined sport and comfort, abundant space and lively fun. If you are looking for a classic great running and head turning Saab, this is the car for you, Current bid is US $6,101.00.