From month to month, Saab cars around the world are becoming more and more "sought-after goods", and the price is growing incredibly. And this trend applies both to classic Saab cars and to the class that the Germans call youngtimers – used cars of a younger age.
So last week a Saab 9-3 Convertible was sold for $44,000, while Saab's classic 96 had the same price a little less than a year ago. It seems that the circle of Saab enthusiasts is expanding, and that Saab cars have attracted the interest of those who were not interested in them until now.
No, the 1971 Saab 96 V4 did not come with a 5.0-liter V8 engine. The Saab 96 V4 was a compact car that was produced by the Swedish automaker Saab from 1967 to 1980. It was available in both two-door and four-door body styles and was powered by a variety of four-cylinder engines. The largest engine available for the 96 V4 was a 1.7-liter inline-four engine, which was offered in the later years of production. The 96 V4 was succeeded by the Saab 99 in the late 1970s.
Most lovers of classic cars appreciate when these cars are in factory condition, and when they do not have any changes or modifications. But, some people like to make some modifications, and even extreme ones when the entire engines are changed. Just such a case can be found at an auction in the American Louisville, where a Saab 96 with a V4 engine with Ford roots, replaced by a very powerful V8 engine, is for sale. This time we have "a wolf in sheep's clothing", an automotive monster beneath the innocuous exterior of a classic Swedish small car from the last century.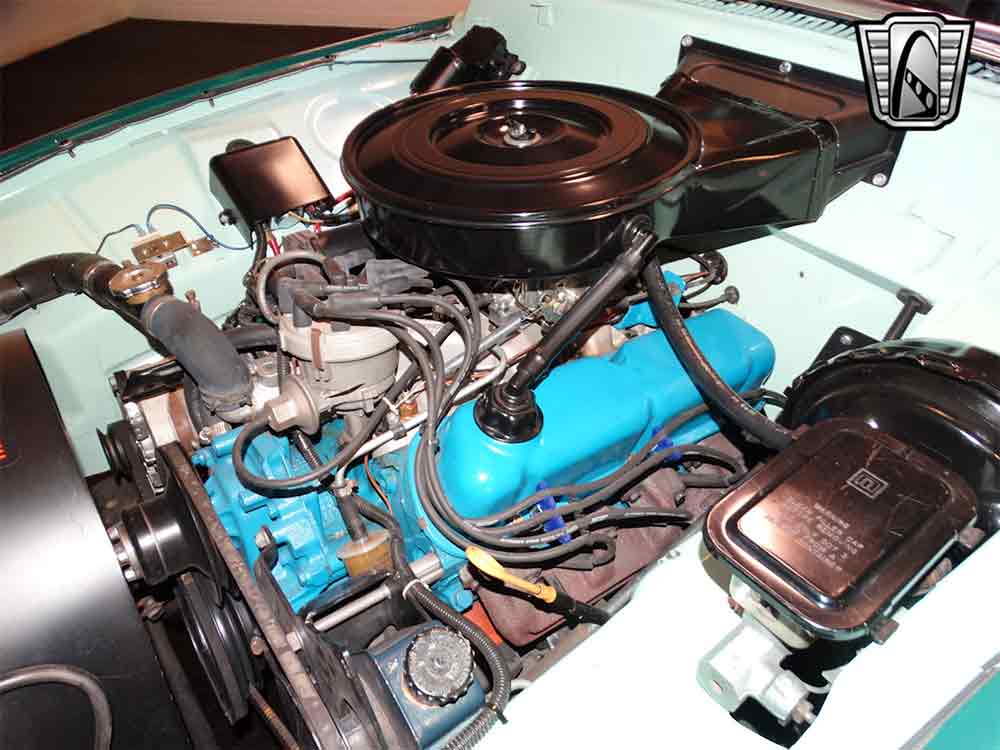 This unique Saab is powered by a Ford small-block 302ci V8 engine (aka Windsor V8) manufactured by the Ford Motor Company from July 1961 to December 2000, which is mated to a 3-speed automatic transmission. Due to the excellent gear ratio of the 2.73 automatic transmission, it is excellent for cruising and not intended for street racing. Power is not stated, but the engine typically produces around 340 horsepower in untuned condition.
The car has been given an eye-catching two-tone paint job in light green and dark green. The rear wheel arches have been extended to accommodate wider tires. Black and gray vinyl interior looks nice and in good condition. The interior is significantly sportier than the original with vinyl upholstery in black and gray and a matching sports steering wheel. The steering wheel crutch has been replaced by a three-speed automatic with gear selector on the floor.
The condition seems to be very good, as the car has only driven 80 miles since it was converted to a V8. The price tag is lower than what some V4 cars go for in Sweden, but for that matter it would not be cheap: $33,000.