1964 Saab 2 door early bull nose , only one family owner from new. With new style v5 and set of keys. This is a very early original car for  light restoration. Barn stored for quite a few years, not tried to start engine but it turns nice and free.
The underside is very solid with no welding required just a small area at cill under rear wing.  The lovely bodywork has perfect body panel fittings. The paintwork is not so good, but it can be fixed.
Front drivers side wing needs a couple  of repaires and door bottoms will require additional work. Drivers side rear wing needs some small repaires .all the dark areas on car are where rust has been treated to preserve them. The intiriour is very original with only the drivers seat needing 're stitching but material is fine.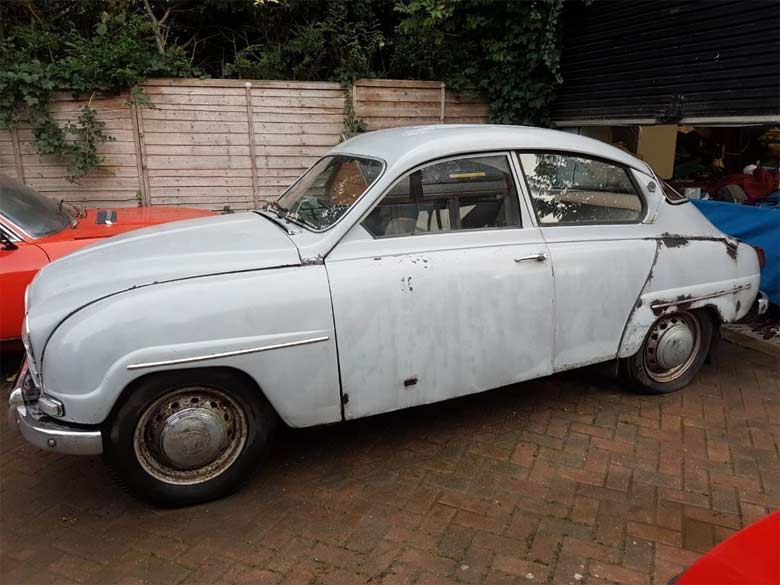 Rear bench seat and roof lining are as new. It's very quirky inside with lots of patina. Tax and mot exempt  so can been run as is when you sort brakes and get it running .
A very rare car that could be a nice rolling restoration. Still retained its original mud flaps and rear reversing spot lamp. Car is complete and has all it's original items. Any more info just ask.  More info/pictures at Ebay