One very solid example of the rare SAAB 95 Wagonappeared on Ebay these days, but unfortunately both its seller and potential new owner has not been sold. The auctioned car was a 1963 SAAB 95 BULLNOSE WAGON and was located in Santa Fe, New Mexico, United States. And as his owner says, he did not plan to sell the car at all, but this year he has very large financial expenses (read: tax), so he is forced. He is very sorry, but is for sale now.
Saab 95 Wagon – A Rare and Desirable Oldtimer
For those less familiar with Saab oldtimers, this model may be a "mystery". At first glance one might think it's a more common bullnose coupe, but this is nice 95 wagon. There might be only a few others in running condition based on the VSAAB webite and a handful of parts cars floating about.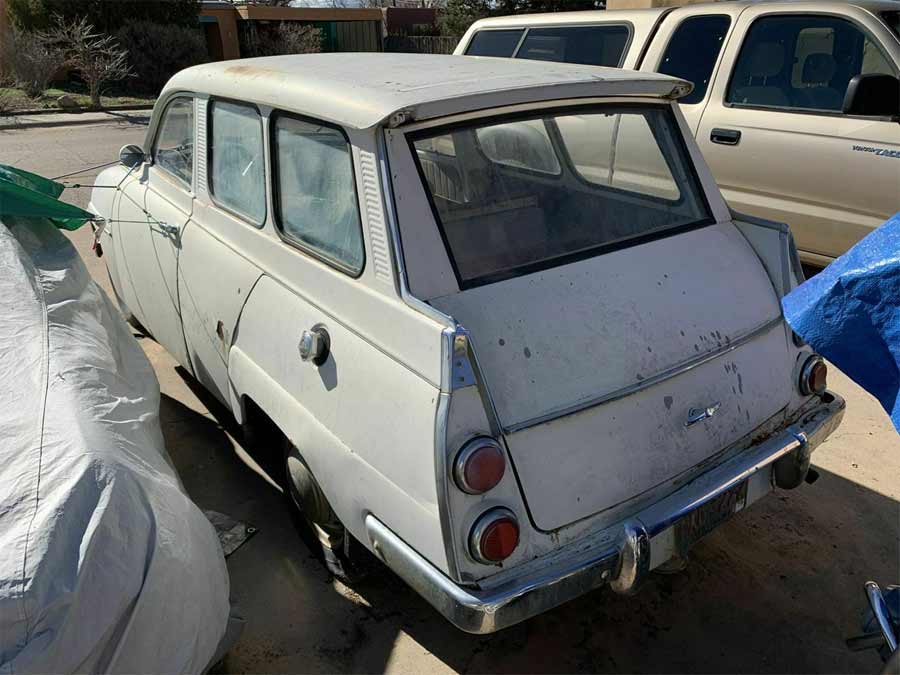 While popular in their day most were driven into the ground, rusted away or scrapped. Even in Europe these are very rare. You definately wont see another cruising by anytime soon, and this fact brings it to the new owner serious exclusivity.
Rust free car with some dents
This 95 has spent it's life in New Mexico. As such, rust is hardly an issue. There are spots of surface rust where there is paint loss but otherwise you won't be pulling out the welder and dealing with patch panels.
It does have some minor dents and dings. This car was used as intended by the previous owner whom seller got it from. He was driving on a rural road in Santa Fe and saw it's nose sticking out of a delapidated carport/garge structure. A year later the owner responded to a note he left.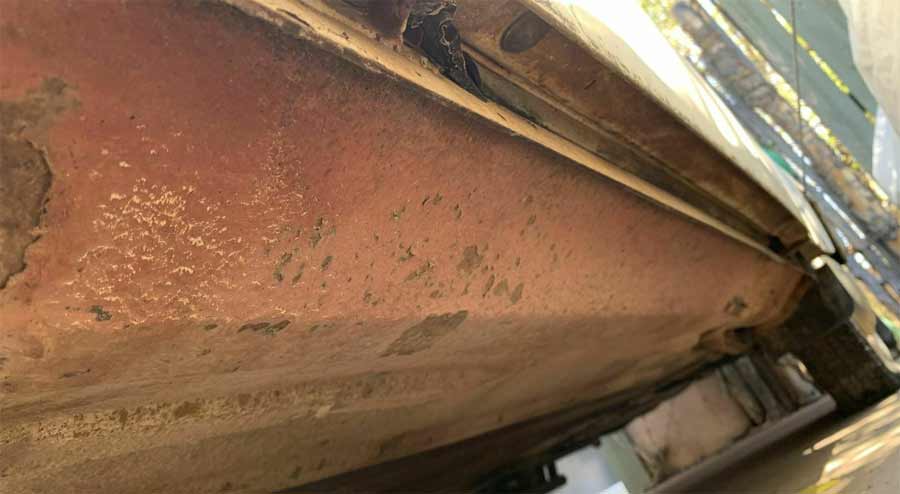 Now, while the car sat since 1979 (last registered based on plate), he would go out with some premix in a bottle and start it up and tune it over. How often, current owner don't know, but when He did the same it fired right up without hesitation. He has a video of that he can email should you wish to see it.
Being a Southwestern car, the sun can do some damage. So the dash is cracked and the drivers seat is pretty blown. The passenger seat merely has some blown seams that might be possible to repair. The reat seats are great in that the owner kept them folded down.
Saab for 7 people
Most SAAB enthisiast know about the folding rear seat which allows for 2 kids in the very back. SAAB claims this is a seven passenger car. While it's possible, it would be tight unless all kids. The headliner has a blown seam – that could be repaired. The floor pans are quite solid.
Bonus winnings
And Bonus, and equally rare – the original owner had an original factory shop manual and full unused 2 stroke oil cans. This Very rare stuff potential buyer get that with the sale. Original jack and tool roll. Spare is intact with spare cover in the matching original vinyl. If you take a closer look you can conclude that this is a Very complete car.
In the opinion of the current owner, This would be very simple to get back on the street and enjoy as is with all the patina or you can restore and have something really special. Now, with the Corona virus pandemia, he can hold this car for quite a while but payment must be recieved with a week of purchase and the deposit must be paid via PayPal.
An opportunity for a true Saab enthusiast
All sales are final and he really expect that this will go to a true Saab enthusiast being that it is super rare. This is not a car to hot rod or customize. Do your research. try and find another like it let alone any that are for sale. The last one he saw advertised in Europe was completely restored and around $20K.
The start bid was US $ 2,000.00, but the auction failed, so the car is still with the old owner. This listing was ended by the seller because there was an error in the listing.