The Saab 93 was produced from 1956 through 1959 and followed for a short time by the Saab 96F. The 96F brought with it new updates, but also provided an opportunity to dwindle supplies of the old product. The 93 was replaced by the Saab 96. The Saab 93 was first shown on December 1 or 1955 and was styled by Sixten Sason, a designer working at Saab since 1939.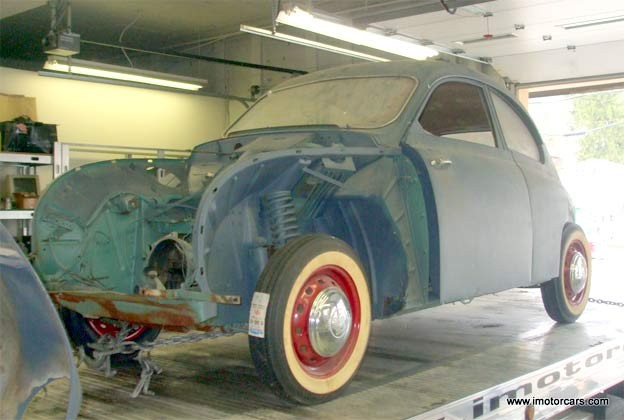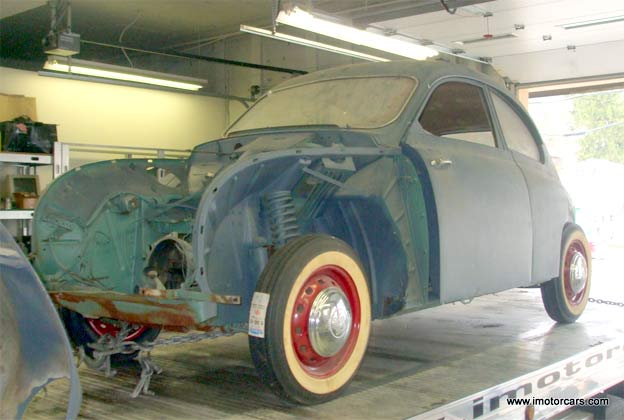 The Saab 93 was announced on 18 August 1955 in response to press speculation regarding the development of a three-cylinder, two-stroke engine, speculation that had been evident since DKW introduced their three-cylinder engine in March 1953.
The Saab 93 was a very important model for the Swedish company because it was the first Saab to be exported with the majority making their way to the United States.
Saab 93B on eBay
The Saab 93B was introduction on September 2nd of 1957 which brought with it mild aesthetic improvements including a two-piece windshield replacing the one-piece unit.
imotors is quite pleased to offer this VERY rare 1958 Saab 93B. This is a stalled restoration project that has been languishing untouched for many many years in a neighbors garage. Read more about this 1958 Saab 93B.
Current bid: 
US $2,700.00